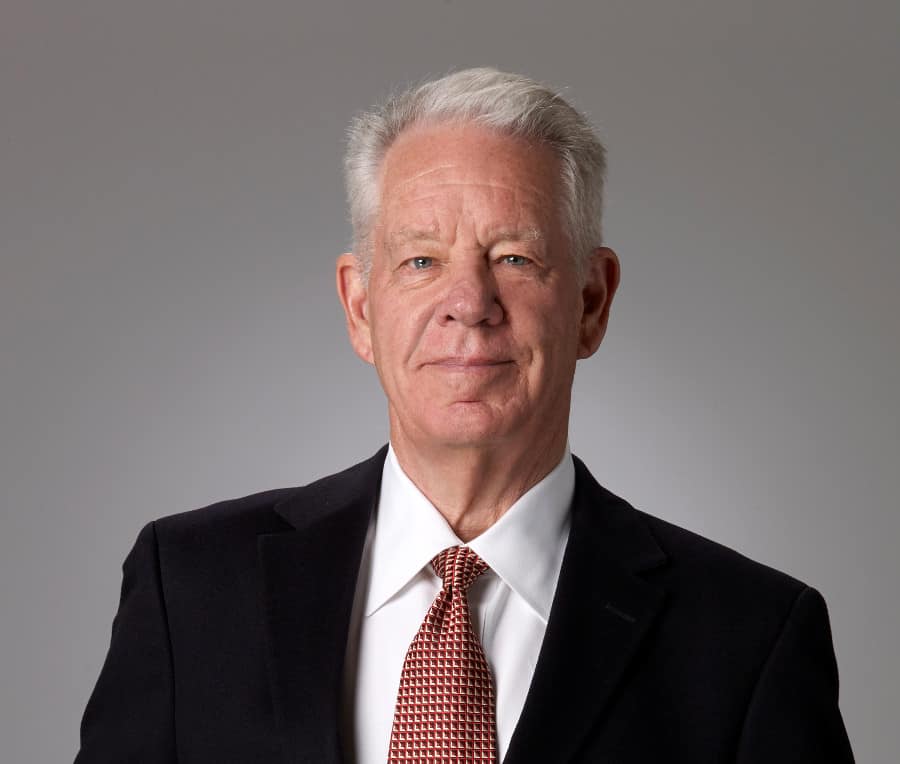 Work with an agent who knows Boulder: A Boulderite since college, I offer a personal as well as professional perspective on the area's communities, neighborhoods, and lifestyle amenities. I work diligently to match a buyer's needs with the right home and neighborhood. Sellers value my thorough understanding of the Boulder [...]
Work with an agent who knows Boulder: A Boulderite since college, I offer a personal as well as professional perspective on the area's communities, neighborhoods, and lifestyle amenities. I work diligently to match a buyer's needs with the right home and neighborhood. Sellers value my thorough understanding of the Boulder market.
Expect great results: A competent, experienced realtor in your court is key to a positive buying or selling experience. I've built a successful business on referrals from satisfied clients. They appreciate my honest approach, superb negotiation skills, and insight into the Boulder market, one of the most robust real estate markets in the country.
Partner with a professional: Trainings and certifications speak to my ability to handle the myriad scenarios that can occur in real estate transactions. I attended the Graduate Real Estate Institute and am an Accredited Buyer's Representative and Seniors Real Estate Specialist. My EcoBroker® and Green Realtor® certifications are especially helpful when selling or looking for an environmentally-friendly home.
Connect with France: International experience in the ski and sports industry and my contacts in Europe are indispensable in helping you acquire a home near the sea, country villa, flat in Paris, or chalet in the Alps. I'm certified as an International Property Specialist and hold TransNational Referral Certification to handle transactions across borders.
Choose an agent respected by his peers: I was honored to be named Distinguished REALTOR® 2019 and REALTOR® of the Year in 2017 by the Boulder Area REALTOR® Association. I serve on the Board of Directors for the Boulder Area REALTORS® Association (president in 2016) and the Colorado Association of REALTORS®.
Experience At Work For You
---
Boulder is truly a special place. As a long time resident, I have seen Boulder from multiple perspectives - as a student, as a corporate employee, as a business owner, as a homeowner and as a parent. Over the years the city has grown and flourished, but the allure is unchanged. I understand and appreciate the uniqueness of this community and the surrounding area. By helping you understand the dynamics of Boulder on multiple levels, I can set you up to make informed decisions and ultimately find the property that best meets your needs.
Prior to joining Colorado Landmark, I spent most of my adult life working in multiple facets of the ski and sport industry both in the United States and in Europe. My international work experience taught me both evaluation and negotiation skills, as well as problem solving strategies. This expertise allows me to make each transaction a little less stressful for my clients.
CUSTOMER SERVICE AND SATISFACTION
---
Knowledge, outstanding service and hard work have always been very important to me. Buying or selling property is often a significant life change, as well as a major investment. I will provide you with relevant information and stellar service. I will work hard for you, at your speed and at your comfort level, so that you are entirely comfortable with your real estate transaction.
To better serve my clients, I have earned the ABR® (Accredited Buyer's Representative), EcoBroker Certified®, GREEN (National Association of REALTORS®) and TRC (Transnational Referral Certification) designations. I also am also a Certified International Property Specialist (CIPS designation).
Home buying and selling doesn't have to be stressful! Contact me today to enjoy a positive and rewarding experience.
EXPERTISE, SERVICE AND RESULTS
---
EXPERTISE: Clients use my extensive expertise both within the real estate industry and from the corporate world as a resource, as a sounding board, as an affirmation.
SERVICE: In today's market every listing requires hard work and attention to detail. Throughout the process, you will have feedback so you know what is selling, why it is selling and how it competes with the sale of your home. I will help you with pricing your property, preparing it for sale and organizing inspections. I will prepare and explain all of the required paperwork and negotiate on your behalf with potential buyers and their agents.
For your property, you will need a well thought out positioning strategy and individualized marketing plan, as well as the benefit of my affiliations and memberships. As your realtor, part of the marketing plan for your home will be to place your property on the most visited real estate websites in the country and around the world. In addition to affiliations with Leading Real Estate Companies of the World®, Luxury Portfolio Fine Properties Collection® and RELO Direct®, I have earned a number of special professional designations and memberships in professional organizations that have enhanced my knowledge and referral network. (Note: see Education, Certification, Membership pages for additional information)
RESULTS: Knowledge, outstanding service and hard work have always been very important to me. Every client deserves regular personal attention. In order to have this time, I limit the number of active listings I work on. From listing date to closing date (and beyond), we will be in regular communication, sharing feedback and ideas.
While there are no certainties in this world, I believe I can achieve your goal to sell your home or find the perfect house to suit your lifestyle.
REAL ESTATE DESIGNATIONS AND EDUCATION
---
(CIPS) Certified International Property Specialist
CIPS is part of a network of 2,500 real estate professionals from 50 countries who deal in all types of real estate, but with one common element, they focus on clients within the "international" market. The education required for the CIPS designation prepares REALTORS® to service international clientele in their local community and the world markets. Their training focuses on understanding the cultural, legal and financial issues related to international real estate.
ABR® (Accredited Buyer's Representative)
ABR designation is only awarded to licensed real estate professionals who complete specialized training that gives them the edge in understanding a buyer's perspective and protecting and promoting their buyer-clients' interests. Before earning the ABR® designation, buyer's reps must also demonstrate proven experience in representing buyers. Further, they are committed to maintaining their professional edge by staying current on the latest issues and trends in buyer representation. Working with an ABR®, you will be served, not sold. Your interests become their interests. They'll make your home buying experience go as smoothly and successfully as possible.
EcoBroker Certified®
Certified® professionals help clients, consumers and communities take advantage of energy efficiency and environmentally sensitive design in real estate properties. They assist clients in their pursuit of properties that provide affordability, comfort and a healthier environment (reducing carbon footprints). Founded in 2002, EcoBroker is the first and largest green real estate training and communications program in the world. With members in all 50 United States, Canada, Mexico, the Caribbean, Central America, and New Zealand.
TRC (Transnational Referral Certification)
Transnational Referral Certification (TRC) prepares real estate professionals to make and receive compensated referrals using the Transnational Referral system developed by the National Association of REALTORS®(NAR) and the International Consortium of Real Estate Associations (ICREA). Designees learn how to integrate international referrals into their business plans. When a designee is involved in an international referral, as a referring or receiving agent, the TRC designation demonstrates to other real estate professionals that you are knowledgeable regarding Transnational Referrals and have pledged to follow a code of conduct related to the referral.
GREEN (National Association of REALTORS® Green Designation)
NAR's Green Designation certifies that a real estate professions has the education, resources and tools to enable them to successfully seek out, understand, and market properties with green/sustainable features. Designees have the training and knowledge that is required to become a resource and a community leader for green/sustainable issues.
At Home with Diversity®
Building Green Homes in Boulder (certificate)
An association of building professionals dedicated to promoting healthier, resource-efficient homes and workplaces. They strive to advance the craft of green building; support members and their environmentally-responsible endeavors; provide effective volunteer opportunities; and be the focal point for communication on green building. BGBG's vision is to empower people to build healthy, resource-efficient communities. They are committed to education, integrity, inclusiveness, sustainability and outstanding work.
PROFESSIONAL ASSOCIATIONS, VOLUNTEERISM & AWARDS
---
Realtor® (National Association of REALTORS®)

strives to be the collective force influencing and shaping the real estate industry. It seeks to be the leading advocate of the right to own, use, and transfer real property; the acknowledged leader in developing standards for efficient, effective, and ethical real estate business practices; and valued by highly skilled real estate professionals and viewed by them as crucial to their success.

FIABCI (International Real Estate Federation)
REBAC (Real Estate Buyer's Agent Council, Inc.)
CAR (Colorado Association of REALTORS®)

CAR is the state's largest professional, non-profit, real estate trade association dedicated to serving more than 24,000 REALTOR® members across the state. These agents are also members of local boards around Colorado and of the National Association of REALTORS®. There are currently 39 boards of REALTORS® in Colorado.

BARA (Boulder Area REALTORS® Association)

The Voice for Real Estate in the Boulder County area. It represents approximately 1,000 professional REALTORS®. The term REALTOR® is a registered trademark of the National Association of REALTORS® and can be used only by members of the REALTOR® Association. As part of BARA and the National Association of REALTORS® members subscribe to a strict code of professionalism and ethics.

IRES (Northern Colorado Regional Multiple Listing Service

Colorado Ski and Snowboard Museum/Ski & Snowboard Hall of Fame - Chairman, Board of Directors
Colorado Ski and Snowboard Hall of Fame - Member of the Hall of Fame
Pennsylvania SKi and Winter Sports Museum - Member of the Hall of Famer
Office Location
2350 Broadway
Boulder, CO 80304
Contact Info
Specifications
Languages:
Specialties:
Service Area:
David's Testimonials
David brings service and dedication to his clients beyond an elite level. He's professional, timely, and provides an exceptional standard of attention and care. Working with David was easeful, and I appreciate his integrity matched with his breadth and depth of insight in the local real estate market. I truly trust his ability and desire to help each individual find their right property.
Ashley H. – Boulder, CO
Working with David Scott was a huge gift. We were in a tricky situation with our mortgage and the value of the home we were trying to sell. It wasn't going to be an easy transaction, but David remained hopeful and level-headed throughout it all--even when we were anything but. He pulled in appropriate experts to help package a deal that the banks would accept and was able to help us get out from under significant debt. He never wavered in his steadfast commitment to pull together a deal [...]
Laurel L. - Boulder
Dave Scott's understanding of the Boulder real estate dynamics and knowledge of local market conditions, along with his enthusiasm to invest in the marketing of our real estate was reason that our house sold quickly and at an attractive price. Throughout the process, Dave was very responsive to our needs, and, more important from our standpoint, represented our interests very well in our negotiations with potential buyers. In summary, I was very pleased with the service that we [...]
James F – Boulder
We really couldn't have done it without David, he helped guide us through a long and tough two year home search. His knowledge, commitment, experience, and professionalism are first rate. I can't imagine working with someone else when it's time to sell or search for a new home.
Matt Z. – Broomfield
Leadership is often talked about, but rarely shown. From decades of quiet leadership as a senior executive in the skiing industry, to a CEO and President of his own company, to being one of Boulder's leading advocates of truly Green homes and lifestyles, David is the best example of leadership that calls little attention, other than getting things done.
David P – Boulder
It is with great pleasure that I write this letter of recommendation on behalf of David Scott. For the past eight months David Scott of Colorado Landmark Realtors represented Main Street Development as its exclusive real estate broker successfully concluding the sale of five properties during a particularly challenging market. David also concluded the successful sale of my personal property in less than one week on the market. In addition to the difficult market dynamics experienced, David [...]
Catherine D – Boulder
We were affected by change in company and needed to relocate to the Longmont area from Colorado Springs. David took the time to understand all of our requirements and worked hard to find a place that met our needs. We are happy with the house we ended up with and I reach out to David with questions even now a few y ears after we bought out house I would recommend David to anyone looking to move.
Paul H. – Mead
"There is no traffic jam on the extra mile." It is hard to imagine that David Scott has any significant competition, because David's level of service is so far beyond what is typical. David Scott owns the extra mile. He operates at the highest level of professionalism. David's thoughtfulness showed on the first day we met him, when he took the extra step to bring bottled water to us. We had a number of requests and questions that went well beyond the [...]
Susan - Boulder, CO
When my wife and I moved back to the Broomfield/Boulder area we asked Dave to help us find a home. Dave worked tirelessly to identify and show us a variety of properties until we found one that met our needs. Best part was getting to see Dave arrive with his pleasant demeanor and patient approach. Although our property needs were modest Dave treated us as if we were purchasing a city block!
Ron E. - Boise, ID
Several years ago, David undertook finding a buyer for my home in an "iffy" market...and succeeded. I had known him for over 20 years, but as a friend, not a realtor. So I was happy to see how knowledgeable, thorough and persistent he was throughout the process. He worked hard and kept me informed of everything that was going on. David is one of the world's "good guys." His honesty shines, and I wouldn't hesitate to recommend him.
Loretta G. - Boulder
Contact
Hi there! How can we help you?
Contact us using the form below or give us a call.
Hi there! How can we help you?
Contact us using the form below or give us a call.